MAISON BLOOM, the leading premium craft cannabis beverage beloved and recommended by bartenders and mixologists, is proud to introduce MAISON BLOOM All-Natural Hemp-Based THC Elevated Seltzers. An evolution of the brand's signature family of Strain Specific, Whole Plant, Single Barrel craft cannabis beverages, these products deliver a carefully curated blend of botanical alchemy thanks to a unique combination of all-natural hemp-based delta-9 THC, THCV, CBD, CBG, CBN, and a proprietary blend of botanical terpenes.
The brand's most expansive innovation to date was meticulously developed with Maison's signature high-quality craftsmanship and attention to detail, introducing the world to a bold new combination of plant magic and the world's first all-natural designer cannabinoid functional beverage.
Made with only all-natural ingredients, with no artificial ingredients, synthetic sugars, or unnecessary additives, Maison Bloom's All-Natural Hemp-Based THC Elevated Seltzers are only 35 calories, gluten-free, vegan, distilled from all sundown sustainably sourced ingredients, including organic, pure organic fruit and herbal extracts, agave, and novel hemp-based extracts and botanical terpenes from California's Emerald Triangle. Each six-pack – designed for those living a "Cali-Sober" lifestyle all the way to those who simply want to "Drink Different" – retails for $48.00 and provides a ready-to-drink craft flower-powered alternative to traditional cocktails, brimming with vibrant flavor and a full spectrum of euphoria.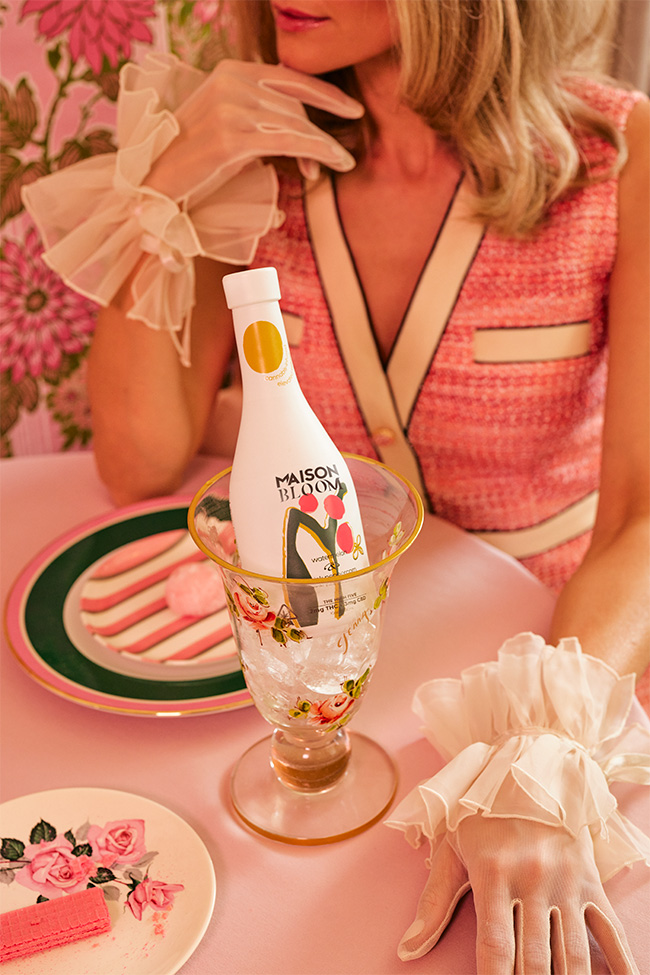 "We're excited to debut MAISON BLOOM's designer novel cannabinoid family of All-Natural Hemp-Based Elevated Seltzers encompassing the whole plant, a true leap forward in what's possible in hemp-based functional food and beverages," said Chief Innovation Officer Jake Wall. "Our products take cannabinoid-based infusions to the next level for a larger audience of thirsty consumers and provide a mindful and sessionable option that takes the guesswork out of mixing and matching flavors."
Working closely with the team at Sonoma Hills Farm, the Maison will continue to lead with innovation as they collaborate to cultivate specific hemp strains with the robust profile of active cannabinoids across the brand's trio of perennial expressions, including Strawberry Provençal + Lemongrass, Watermelon + Pink Peppercorn, and Pêche + Wild Honeysuckle, plus the current Spring/Summer season's limited edition "special guest" star Lemon Cucumber + Sweet Basil. MAISON BLOOM has partnered with Chill State Collective to maximize Minnesota's "green rush," and additional partners across key Southern United States markets to ensure greater reach.
For more information on MAISON BLOOM products and to find them near you, please visit www.livemaisonbloom.com and follow @LoveMaisonBloom for new product drops and more from The Cali-Sober Cocktail ClubTM.