Columbia Care and Westmed Announce Initiation of a Research Study on the Safety and Efficacy of Precisely Formulated Cannabis-Based Medicines in Rheumatologic Patients.
Columbia Care Inc. ("Columbia Care", or the "Company") (NEO: CCHW), one of the largest multi-state operators in the medical cannabis industry, with licenses in 15 jurisdictions in the US and the EU, and Westmed Medical Group ('Westmed'), an award-winning multispecialty medical practice staffed by a team of 500 top physicians and advanced care providers, today announced the initiation of a collaborative study examining the therapeutic effectiveness and safety of medical cannabis as a pain reliever in rheumatologic patients with inflammatory arthritis. The collaborative study was recently reviewed and approved by the White Plains Hospital Institutional Review Board (IRB).
The research will be led by Dr. Jill Landis, M.D., board certified rheumatologist at Westmed. The study will enroll approximately 100 patients and will examine the efficacy and safety of six months of treatment with ClaraCeed™, Columbia Care's patent pending hard-pressed, high-CBD, broad-spectrum medical cannabis tablets, in combination with patients' current non-opioid pain regimens, to reduce patient-reported pain outcomes. Patient Global Assessment and pain scores will be recorded during monthly observational visits.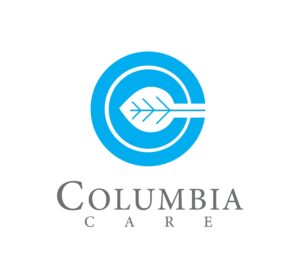 "Initiating this trial marks an important milestone for the rheumatologic community, as it will be the first step in determining whether a unit-dosed, precisely formulated cannabis-derived medicine can relieve the pain of many patients suffering from arthritis, who are not satisfied with their current treatment options," said Dr. Landis. "We are also collecting safety information regarding the use of medical cannabis in the rheumatologic population, many of whom are taking numerous other medications," Landis continued. "This type of controlled, regulated research is crucial to furthering our scientific knowledge of the safety and therapeutic uses of medical cannabis products."
Rosemary Mazanet, M.D., Ph.D., Chief Scientific Officer and Chair of the Scientific Advisory Board at Columbia Care added, "We are privileged to collaborate with Westmed and White Plains Hospital in this rigorous scientific research study made possible by the consistency and pharmaceutical-quality of our proprietary portfolio of medical cannabis products. To our knowledge, the study is the first of its kind to address this population of rheumatologic patients where a great unmet medical need to decrease joint pain currently exists. We have seen first-hand that our consistently-dosed cannabis-based medicines offer much-needed relief as well as an improved quality of life for patients who are suffering, and we are hopeful that this controlled research study using our uniquely-formulated and patent-pending ClaraCeed™ tablets will validate these anecdotal findings."
Read more here at https://col-care.com/